Stay connected and in control globally
Ericsson Connectivity Management gives you the power to track IoT devices with one unified and intuitive solution. Its global eSIM capabilities simplify deployment and operations, with local rates for connected products and services you sell or deploy.
Combine Ericsson's platform with our IoT coverage in Australia to manage your diverse IoT solutions, reduce costs, and meet compliance demands on Australia's largest IoT network.
Request a callback
Improve device and application performance with a dedicated IoT platform which gives enhanced control
We can provide advanced troubleshooting capability with a core infrastructure giving consistent experiences across carriers across the world.
With one global eSIM (eUICC) and support throughout the life cycle you don't have to worry about local SIMs for each device.
Get up and running quickly and easily with our global connectivity solutions
Easier global connectivity
One global eSIM gives you the benefits of a local sim profile and full support throughout the lifecycle, while our advanced IoT networks provides reliable connectivity in more locations
Integrated services and tools for better IoT management
Access real time diagnostics to easily monitor and manage exceptions with one dashboard for all devices, in all locations.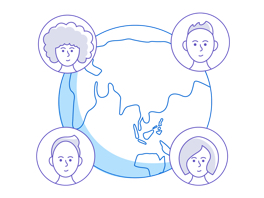 Improve customer experiences
Deliver consistent customer experiences across your global locations
Simplify device manufacturing and SIM deployment
Purchase all your SIMs from one operator and manufacture devices with the same device. Then transfer SIM credentials automatically using a rule of API to make deployment quicker and easier.
Device with eSIM
Ship devices to global locations.
Network
Our network provides connectivity.
Platform
Each location's platform is integrated with a centralised control over a dedicated, IoT-optimised core network.
Dashboard
Control subscriptions and data plans, and access device data from all your global locations through one interface. Then apply analytics to data on the platform for better decision-making.
Accreditations and Partnerships
IoT World Alliance®
The IoT World Alliance ® is a global partnership of telecommunications providers dedicated to enabling our multinational customers seamless IoT device connectivity around the world.
IoT Alliance Australia
IoTAA is the peak industry body representing IoT in Australia. We see a thriving future for Australia and the world by connecting data, devices, people, processes and things to the Internet. It helps people make better and more informed decisions to get the best possible outcomes and ultimately helps boost Australia's future success, productivity, competitiveness, jobs and the economy.
IoT-invested for long term confidence
With Australia's largest IoT network, we are invested in advancing IoT adoption in Australia. And we are committed to ongoing platform enhancements so you can be confident in your IoT investment.
We bring expertise and end-to-end capabilities so you don't have to
We have the deep IoT expertise, capability and partner ecosystem you need to succeed in IoT. Our solutions are made up of best-of-breed devices, connectivity, platforms, security, and professional services under one roof.
Innovate with confidence on the Telstra IoT Network
Securely connect more things in more places on the Telstra IoT Network - Australia's largest – with a range of future-proof, ready-built network technologies for a range of use cases.